About Quantum Paint
At Quantum, our mission is to provide you with the tools to restore your vessel with the most advanced technology in the marine coatings industry while ensuring that the process is seamless and convenient. We pride ourselves on the relationships that we create with our clients whether a wholesaler, retailer, distributor, or DIYer.
Our clients are the heart and driving force of our company. Whether restoring a boat, vehicle, or otherwise- our products are more than just paint- our products provide the perfect boat for fishing miracles, laughs, and memories that last a lifetime.
Our products provide the perfect vehicle for a windows down, music up type of drive. We love what we do and what our products can do for our customers. Our products are durable, long lasting, and look great.
Quantum… paint that's pure genius. Anything else would be insane.
How We Started
Quantum began when University of South Carolina graduate and Founder, Jon Boswell, was restoring a secondhand 17-foot day boat. The boat was in very poor condition- the paint was peeling, dirty, and chalky. It was Jon's mission to get this boat back in the water. After searching the market for the perfect marine coating for this job, it was clear that there simply was not one. This project and the public deserved a higher-durability, longer lasting, and all-around better option of marine coating.
Jon was familiar with aerospace technology and began experimenting combining that knowledge with marine paint. The result: Quantum paint.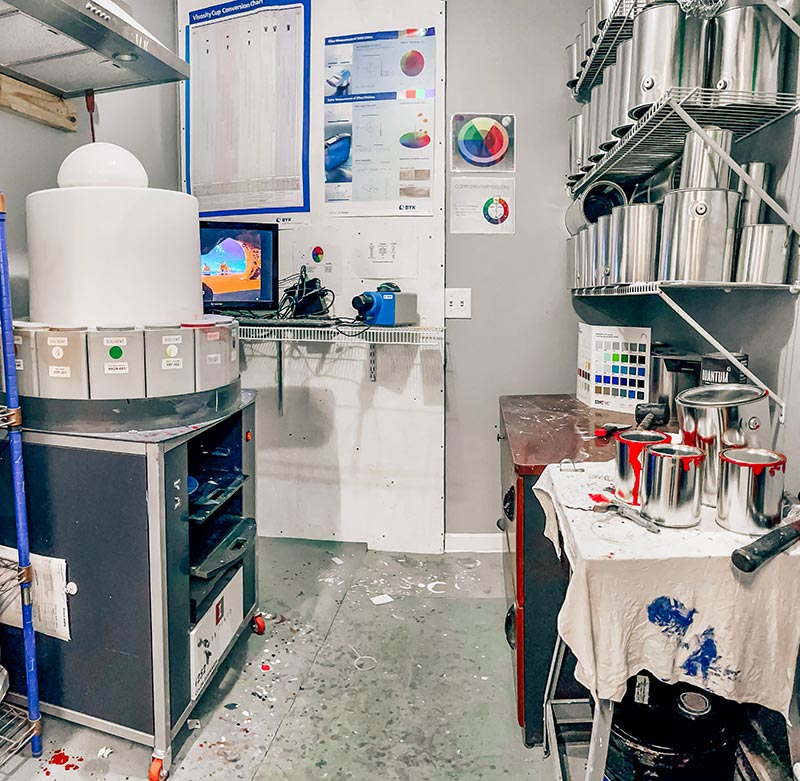 Jon knew that this product was too good to keep to himself. While working a full time job- he began to put the wheels for Quantum into motion. This meant money out of his pocket, long nights, weekends, and many lunch breaks dedicated to starting this business from the ground up. Jon then completed the Charleston, SC's Harbor Accelerator Program and teamed up with multiple industry vets including, Steve Schultz, Jock West, Jim Ewing, and JB Currell, to produce and distribute the Quantum line of products.
As Quantum has quickly grown, it became clear that this technology was fitting for more than just marine vessels including, but not limited to- vehicles, wooden items (tables, doors, benches, etc.), pilings, planes, and much more!